Basic & Difficult Process Service
SIA Investigations has over fifty years-experience managing process service assignments, serving legal papers on tens of thousands of people in all walks of life across the globe.  We are networked with more than a half dozen registered process servers in our roster rotation in every county of California.  Because of this reach we can offer local rates on all non-rural area assignments.
Our process servers are among the most knowledgeable and skilled in the state.  We have a local, statewide, nationwide and international reach and we understand that each state and country is bound by their own civil codes of procedures that regulate the rules of their roads.  Whether your legal documents are filed in California and need to be served in Florida; or the documents were filed in another state that need to be served in California we have you covered.
Some service of process assignments can be as simple as walking in a law office and leaving the papers with a front desk representative, while others can be far more complex requiring strategic thinking.  Either way, we offer free strategy consultations and quotes.
Perhaps you have already tried to use the Sheriff, or another private process server and they were unsuccessful.  They returned your service papers back to you not served.  Because many legal papers are time sensitive it is critical that you understand the true cost of not getting a paper served with proper notice.  Judge's have the power to dismiss cases, fine/sanction plaintiffs, and discovery cut off periods prevent you from serving an evasive witness your subpoena if not served before the cut off time.  The true cost is having to appear before a judge asking him not to dismiss your case.
This is where SIA Investigations comes in.  So, they were home and not answering their door to a uniformed officer?  If you were in trouble and expected bad news would you open the door to a uniformed officer?  Simply put, when you consult with SIA Investigations to pick up the pieces of an assignment that has already telegraphed you are out after them, we ask questions pertaining to the person's lifestyle, activities and behaviors.  One commons denominator behind all people is that they are all creatures of habit.   Everyone has a favorite restaurant, best friend/girlfriend homes, go to the gym, church, or have mandatory court appearances.  We are experts at intercepting and serving your person at an alternate location if needed.  The element of surprise is critical to serving an evasive person and whenever possible we make every effort to capture their "deer in headlight" faces in a photo for your personal entertainment.
What time do they leave for work in the morning or come home from work?  Why would you try the same door knock effort that produced negative results with evidence someone was home but would not answer the door?  Is that not the definition of insanity?  In some cases, scheduling a surveillance around a window of time consistent with their lifestyle, activities and behavioral patterns with a strategy to intercept them before they get into their home after work, or before they back out of their driveway on their way to work in the morning might be your best option.
At SIA Investigations, we specialize in difficult service assignments. We can even serve multiple locations simultaneously if needed so the first person served does not alert the second or third person to watch out for us. Our elite group of process servers possess the skills and savvy required to serve celebrities, high profile people and other hard-to-reach individuals.
To arrange for service of your documents, or if you have any questions, please call 877-574-4411. We may also be contacted via email by using the convenient form below.  Call today and experience the difference.
You may also arrange for our services by using our pdf order form. Please click on the link for full instructions.
Process Service – Free Consultation
Please fill out this form to contact us. We will reply promptly.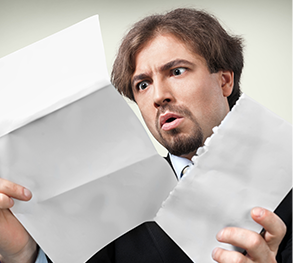 1099 E Champlain Drive, STE A-1073, Fresno, CA 93720
Get a quote
Free Consultation
Complete the form below to obtain a free quote for any of our services.