Background Checks: Pre-Employment
Because all job descriptions are not the same, one background screening method does not fit all.  If the job position requires access to sensitive accounting data, you will need to seriously consider researching your candidate's criminal and civil history.  Do they have any history as a plaintiff or defendant in a civil action against a former employer?  Have they been checked for past worker's compensation claims?  Are they a felon or a sex offender?  If your accounting department candidate is struggling financially with bankruptcies, tax liens and judgments why would you want to have them control the purse strings of your business?
Who have you entrusted the life and welfare of your children to?  Do you have suspicions that your private day caretaker might have anger issues?  Have credentials been verified?  Were references interviewed?   Will your nanny be required to drive your child to school?  Have you considered running a driving record history before they start that car?  Is your candidate a violent felon or a sex offender?   A social media investigation is always a great component to add to a nanny background check because it shines a bright "here and now" light on a person's character.  Many people have been known to fall under radar in the public record arenas, but social media searches can sometimes find things that a public record cannot.  It will also allow you to better understand the person's values and culture.
Is your need on an executive level?   We call references and past employers if needed.   Because people are products of their own environments, depending on the complexity of your objectives we sometimes recommend gathering deeper intelligence using surveillance and or interviews of your candidate's inner circles and networks.  Investigating a person's interpersonal or professional influences many times can help connect the missing pieces to your puzzle.
If your candidate is under consideration for a merger acquisition or partnership, your true cost is not the cost of doing reasonable due diligence, it is the cost of signing an agreement in the dark.
Whatever the level of your need, we bring your darkness to light offering the advantages of clarity and confidence when walking into your candidate interview.  Whether you walk into your living room or a board conference room, you can know the answers to many of the questions you will ask, before you ask them.  Inconsistencies and deceptions can be discovered easier when your homework has been done, saving you a heartache and nightmare.
Applicant screening is vitally important for any hiring process, and can involve an enormous amount of phone calls, follow-ups and paperwork. Many people do not realize how the services of a private investigator can simplify this important, but painstaking process.
Using a team of experienced, licensed investigators, SIA Investigation's pre-employment background verifications can do the job not only faster, but better. Clues, sometimes subliminal to the novice eyes can be missed. Our eyes are trained to look for the red flags and inconsistencies.  Our arsenal offers a host of public and confidential data bases.  Many of our databases are available only to the investigative community and they are not readily available to the general public.
If you wish to have a free consultation and quote, please call 877-574-4411.  If you would prefer to contact us via email, please use the form below.
You may also order a background check using the online and .pdf order forms. Please click on the link for full instructions. 
Background Checks: Pre-Employment – Free Consultation
Please fill out this form to contact us. We will reply promptly.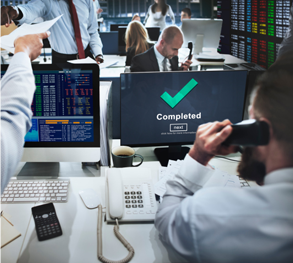 1099 E Champlain Drive, STE A-1073, Fresno, CA 93720
Get a quote
Free Consultation
Complete the form below to obtain a free quote for any of our services.