Nationwide Public Records Research and Retrieval
Public records research and retrieval is a tedious – but essential – part of preparing your case for trial. At SIA Investigations, our team can handle this onerous task for you.  We are skilled at knowing where, when and how to look for records, and can complete the job in a fraction of the time someone outside the investigative community would require.  Regardless of whether your case file you need researched is one volume or a construction defect case with 250 volumes we have the experience to know where to look for a specific needle in the haystack.
Our California and nationwide network of professionals can research and retrieve public records from most governmental offices.  Whether you need the entire file copied or just the docket, criminal complaint, conviction and sentencing documents copied, we can do so with regular or certified copies.  If after receiving the case docket you see another filing in a line entry you wish to have copied, no worries, we just return to retrieve it for you.
Many public records can be researched and retrieved same day; however, some may take days or sometimes weeks.  Variables that determine turnaround time may be subject to archived files, files that are in the courtroom pending an upcoming hearing, understaffed governmental agencies, or if the records are housed in a rural area.  Rest assured, we will be on location as quickly as needed to research and place the order to copy; however, because turnaround time is largely dependent on the government's efficiency levels our hands can sometimes be tied behind our back.  In these cases, we act as the wood under the fire and a daily squeaky wheel until told the records copied are ready for pickup.
Certified records retrieved can be sent to you (overnight, if necessary) via FedEx or UPS.  If your records are regular copies, we can scan them in PDF and email them to you.
To enquire about our public records retrieval services, please call 877-574-4411 for a free consultation and quote. You may also contact us using the convenient email form below.
Public Records Retrieval – Free Consultation
Please fill out this form to contact us. We will reply promptly.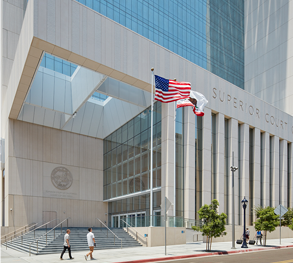 1099 E Champlain Drive, STE A-1073, Fresno, CA 93720
Get a quote
Free Consultation
Complete the form below to obtain a free quote for any of our services.