Are you looking for a family member, a child, a friend, a business associate or a debtor who has gone missing? Do you have legal papers to serve on someone or don't know where to serve the papers?
SIA Investigations is well versed in the locating of missing person, commonly known as skip tracing. E have over 50 years of experience solving missing persons cases of all varieties, finding persons in all walks of life and in seemingly every imaginable location, whether they have permanent, transient, or homeless status.
Although law enforcement does investigate missing persons reports, they simply lack the resources to pursue fully every person who has gone missing. Moreover, only a small proportion of missing adult cases fall under the purview of the police or FBI. To be reported missing to law enforcement, specific circumstances must be attached to the case, such as the possibility of the missing person doing harm to himself or others, the person's having a medical condition, is the person's being elderly or is mentally disabled. Those eventualities account for only a small fraction of actual missing persons – meaning that, in most cases, law enforcement will not be able to help you find someone who has disappeared, leaving you find the person for yourself.
A private detective possesses the skills, resources and contacts to locate people who have "disappeared." Only a magician can disappear into thin air; most people can be found, if enough patience, effort and grit are invested in the case. When you use a licensed private investigator a high percentage of missing people can be found relatively quickly.
Have you ever gone on-line to try and locate a person on your own, then found out that the address they found for you is an old address you know they are no longer living? You start your search for $39.99 and next thing you know you are spending hundreds of dollars because the system gives you "just enough information to be dangerous." It says that they have limited information, but for additional information you need to spend more money. You do not have the trained eyes, nor the experience to sift through the leads needed to find a person. We have that missing ingredient of experience and the proprietary data bases that are not available to the public.
Locating a person is not just finding an on-line last reported address. On-line reporting is either outdated or outright incorrect a significant amount of time. Last reported addresses are merely a starting point when locating a person. When we tell you we found an address, it is a here and now, verified address.
Our success rate is marginal to the information our client's can provide. Finding the correct "John Smith" and not someone with the same name requires additional identifiers before we can start the search (i.e. dob, last known residence addresses, etc.). If you do not have some identifiers to work with, we have the resources to generate them, however our fee increases depending on what leads you can offer us to work with. Once we have identified the correct "John Smith" we can start to look for him.
We can help, you just need to help us to help you and call today.
Missing Persons-Free Consultation
Please fill out the form below for a free consultation and quote and we will reply to your request promptly.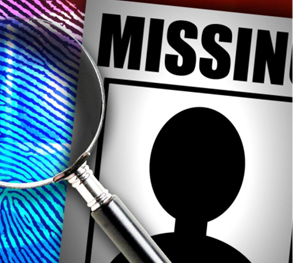 1099 E Champlain Drive, STE A-1073, Fresno, CA 93720
Get a quote
Free Consultation
Complete the form below to obtain a free quote for any of our services.