Asset Searches- Precision, Basic or Extensive
Are you an attorney who has a client that has accident liability clearly on their side? Are the damages very high and the insurance limits very low? Is the claim adjustor strong arming you to settle for less than your client deserves? What do you know about the defendant's personal assets? Is there a deep pocket of assets that need to be calculated in your due diligent formula to accept a contingency case, or negotiate a low-ball settlement offer?
Do you have a judgment that needs to be satisfied but don't know anything about the debtor? Was the judgment entered years ago? Many debtors let their guards down as a judgment ages and they come into inheritances and secure great paying jobs. This can be the best time to strike. We can covertly locate employment, bank accounts and other liquid assets so you can levy them on the debtor blindsided. In many instances they won't know what hit them until it's too late. Many property liens, bank levies and earnings withholding orders can be recorded and served with little or no prior notice. The debtor who wronged you is left scratching their head as to why their checks are bouncing around town until they get a notice in the mail saying you have their money.
Are you in need of auditing a probate inventory? Are you sure you have all the assets of your loved one accounted for? Do you suspect that some of the assets you were sure existed have been embezzled by another family member or care giver? How can you make an intelligent distribution decision without bringing this darkness to light?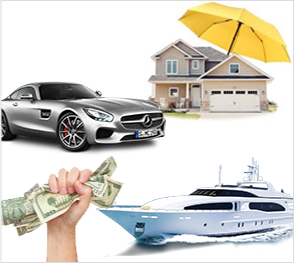 1099 E Champlain Drive, STE A-1073, Fresno, CA 93720
Do you suspect your ex committed perjury in their income and expense declaration? Your ex's income and expense declaration is your divorce's roadmap to settlement negotiations. We have exposed hundreds of thousands of unaccounted dollars in hidden out of state, sole signer bank accounts not known to exist by our clients. If you are negotiating without all the facts on the table, you are at a major disadvantage. What happened to the assets you knew were once there but are not being reported? What is the true cost of not doing your due diligence search for assets? The cost could be life changing to your future financial security.
Our decades of experience at SIA Investigations has consistently offered the most comprehensive covert, local, statewide, nationwide and worldwide asset searches available. Our skilled team of financial investigators employs a search protocol formula that is both thorough and accurate. Some may think that an asset search can be run by anyone with access to a computer, but the reality is that the services of a private investigator are required in order to develop a complete picture of a subject's financial condition. We analyze our findings to determine if their assets exceed their liabilities to give you the covert and legal advantage which will offer you an educated decision for your next step.
To order a local, statewide, nationwide or international basic or extensive Asset Search, please call 877-574-4411 to arrange for a free consultation and quote. If you would prefer to contact us by email, please use the convenient contact form below.
You may also order our services using the online and .pdf order forms provided on our forms page. Please click on either link for full instructions.
Please fill out this form to contact us. We will reply promptly.
Get a quote
Free Consultation
Complete the form below to obtain a free quote for any of our services.